CustomerChat Allows you to add Messenger on your Site
This is not a redirect button...people stay on your site which will increase the conversions
Facebook Messenger has 2.0 Billion Active Monthly Users
Use a tool your visitors are already using. No need to install an other app or software
CustomerChat enables you to add Facebook Messenger Chat right on your Site
Why Should You use it?
CustomerChat enables you easily to get in touch with your visitors
More Vistors leave your site then you want....


It's no secret that the majority of the people that visit your site will leave without taking any action at all...we all know it
But what if you can do something about it....what if you could easily get in touch with those people ...everybody now wants instant gratification...we have so many options and if a visitor does not see what they want they are most likely to leave...unless you give them an easy option to get in touch with you
Beta partners from Facebook Messenger that are now having it already are : Adore Me, Air France, Argos, Aviva (Eurofil), Bodeaz, Elves, Goibibo, Keto Mojo, KLM, Mermaid Pillow, Spoqa, Total Activation, Volaris and Zalando.
You think those companies know what it takes?

What you will get
With CustomerChat you can easily add Messenger Livechat to your own site and not only have the live chat option but as well the chatbot option where you can use it for automated replies and for sending broadcasts
You will get a Wordpress plugin that handles 3 things for you
LiveChat Popup The livechat popup is like the one you see in the right side corner here on the screen. BUT...it will be connected to your Facebook page and it will have your branding & logo. This popup enables you to chat right away with your visitors
Autoreplies a massive value and what sets CustomerChat apart from any other product....the plugin enables you to create automated replies. You can set the keywords to trigger it on and optionally also add negative words that should not be in the text. This allows you to save time and also to be able to respond to questions the moment you are momentairly not able to respond
Broadcasts an other major feature of the plugin...this will allow you to send out a message long after the visitor has left. They will receive your message in their Messenger nbox and the open rate is through the roof on these...80% or more is no exception
What else you get....Training....I created a manual and video showing you step by step how to set this up. And if you run into any issues I am just 1 chat away
CustomerChat FAQ
Is there a Developer License?
Yes, there is an option to buy a developer license after you bought the plugin
Can You help me install this
Yes, I offer a DFY service for those that want to save time or do not know how to install this
Do I need a Facebook Page
Yes, the plugin and live chat are connected to a Facebook page. But creating one takes only 5 minutes if you do not have it
Is it installed on my site
Yes, you install the plugin on your own website. It is not branded and I will never show any "created by ..." etc. So this is totally your LiveChat and your page
UNBREAKABLE 45-DAY MONEY BACK GUARANTEE!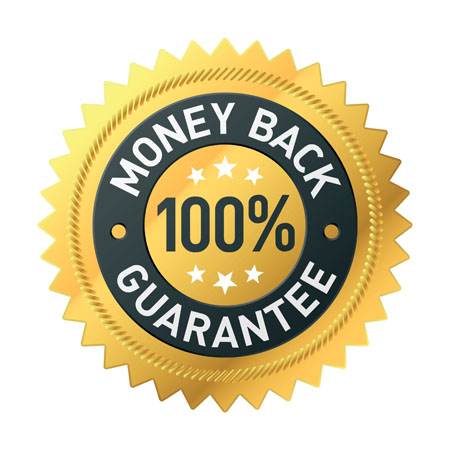 If you have any technical issues while using CustomerChat and I fail to help you resolve the issue, I'll give you 100% of your money back. The moneyback guarantee applies to technical issues only – other than that, all sales are final.
I do not offer a no-questions asked refund and you need to provide a valid reason for requesting one. Our team has a 99%proven record of solving customer problems and helping them through any issues they have so you're extremely safe & your purchase is protected.